U.S. Cellular reps scanned customers phones for nude pictures according to sexual harassment suit
22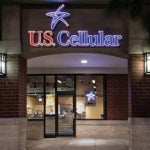 Lisa Blazek, who worked from 2007-2010 as a retail consultant at a U.S. Cellular store in Iowa, is suing the regional carrier for sexual harassment. According to Blazek, employees at the store located in the northwest Iowa city of Spencer,
would routinely search customers' phones seeking pictures of a sexual nature
. If such photos were found, they would be passed around the store. Blazek, 32, made the claim with the Iowa Civil Rights Commission, filed as part of an amended lawsuit in federal court last week.
In her filing, Blazek said that "
Many times I would be called over to look at something only to find out that it was a sexual picture on a customer's phone
." More specifically, she says that she was shown pictures of a woman masturbating, a man lying on a bed naked and other pornography. Attorneys representing U.S. Cellular and four employees named in the lawsuit denied the allegations. According to Blazek, the store featured almost
non-stop sexual harassment
including talk by her co-workers of their sex life and that of customers. Her own genitalia and her favorite sexual positions were art of conversations and one time she claims that a fellow worker asked to see her breasts. When she complained to the store manager, he told her to deal with it since she was the one bothered by it. She was also threatened that she could lose her job by complaining to executives higher-up the corporate ladder. Eventually, Blazek had her hours changed to avoid the worst of the offenders, but there was no disciplinary action taken.
Blasek, who is married and
has left U.S. Cellular to return to school
, is seeking compensation for lost pay and health benefits, suffering and emotional distress and additional punitive damages in an effort to deter similar conduct in the future. Blazek said the harassment got worse after she reported it. In her filing, she claims that a company investigator tried to get her to admit that she had a relationship with one of the problem employees and tried to get her to forget the filing. After being told that she would have to move to a different U.S. Cellular location, Blasek finally quit. In the filing she wrote, "
It got to the point where I could no longer handle going to work. It affected me physically, mentally and emotionally. It took over every aspect of my life
."
In an unusual move, U.S. District Judge Mark Bennett told lawyers for both sides that he was using the suit as a case study for a employment discrimination class he teaches at Drake University. Both sides agreed that certain papers would be sealed until June.
source:
AP