TiVo Stream enables iOS devices to stream content from TiVo boxes later this summer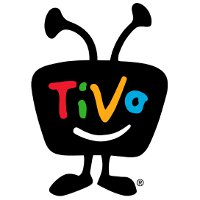 During CES,
TiVo
showed off a
prototype box
that would enable users to stream content from their TiVo box, to their iPad. Well folks, word has it that it's coming to an
iOS device near you sometime this summer
– so the wait won't be for long at this point.
At the 2012 NCTA Cable Show, which opened today in Boston, TiVo made some news as they announced two specific devices coming to consumers. First and foremost is an IP-based set-top box that can send TiVo content to other televisions in a household, but the more important gadget to us all, is the companion
TiVo Stream
.
This nifty gadget simply transcodes content so that is can be
viewed on the iPad and iPhone
. One of the cool things about it all, is that you can
stream content to multiple devices at the same time
– all without compromising the performance of what's being played on your television. Therefore, if you find yourself at home without a TV to watch you shows, the TiVo Stream can be of use to you since you can watch content on an iPhone or iPad.
Interestingly enough, TiVo specifically mentioned the iPad and iPhone, which might mean that we'll see support for Android devices maybe at a later time. Needless to say, it's a cool feature and all, but considering that TiVo sales have hiccuped in the last couple of years due to competition from cable companies, we're curious to see how successful this new thing will be with consumers.
via
ZDNet