This iOS 9 concept video is full of great ideas Apple should seriously consider
41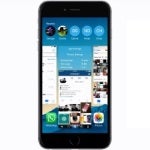 When it comes to really good concepts and ideas for iOS' future development, Ralph Theodory is second to none. Brought to you by the man that "ported" the
Apple Watch
round springboard to iOS 8 before the device is even remotely close to shipping, this iOS 9 concept video explores some seriously cool ideas that we feel are very worthy of Apple's consideration. Some of them make so much sense that we can't help but think they must have been tossed on the table at Cupertino at least a couple of times before they were axed out of the operating system.
Check out the ideas here, and make sure to watch the video below so you can see them in
motion
. This way, Ralph has made them look very believable!