The "imoo" educational smartphone passes TENAA certification, design and specs revealed
2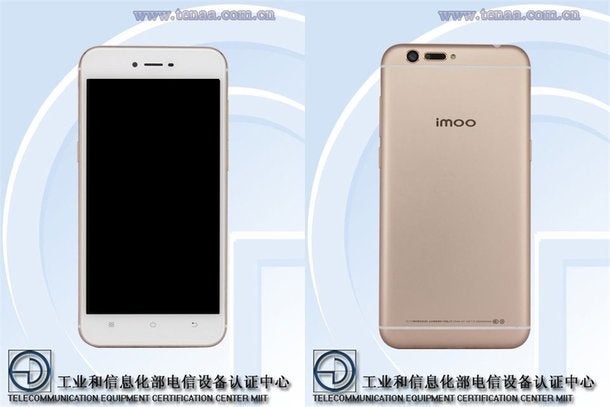 TENAA certification for the imoo handset.
What's an "imoo" and does it make milk, chew grass, pass gas, or exhibit any cow behaviours at all? Obviously, this is a smartphone website, and mammals fall outside our area of coverage. So you shouldn't act surprised when we relay to you that the imoo is, indeed, a handset (doh!). It's made in China and represents a sub-brand of BBK Technology, which also holds Oppo, Vivo, and OnePlus under its giant corporate wing.
Okay, so what makes it special? It has to be its positioning on the market – apparently, this is an "education" phone designed for youngsters in school/high-school age. It partially explains why it looks a whole lot like the Apple iPhone – after all, teenagers want what's hot. Lucky for them, the handset also has a spec-sheet to match the flattering imitation of its look.
There's no shortage of demand for iPhone lookalikes in China.
Passing through TENAA (China's telecoms authority) certification, the handset's spec sheet was revealed as follows: 5.5-inch 1080p-resolution screen, a Mediatek P10 chip with its CPU clocked to 2GHz, 3GB of RAM, 32GB of storage, 13MP/5MP cameras, and a 2930mAh battery. It runs a custom operating system based on Android 6.0 Marshmallow with bespoke features like "Discipline Sync" and a dedicated voice recording button.
The photos show an interesting module right next to the main camera – it could be a laser autofocus system, or something different. We'll learn more about that when the smartphone launches in China sometime soon. It will cost about $300 (CNY 2000), which – considering the realities of the Chinese market – sounds a tad expensive for what the device has to offer.
ALSO READ
via
GizChina