The Walking Dead: Season Two will be released before Christmas, iOS gets it first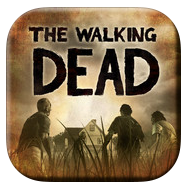 It's not news that The Walking Dead franchise gradually expanded its dominance from television and comic books to video games as well. The zombie-infested American reality is currently one of the hottest topics for game developers. A vivid example is The Walking Dead: Season One, developed by Telltale Games, which was critically acclaimed and received a great number of "Game of the Year" awards. Telltale Games accumulated more than $40 million in revenue, 25% of which was accumulated by the iOS version of the game.
Following their massive success, the game developers haven't been idle, as they are about to release the sequel to The Walking Dead. Telltale Games have unveiled several new screenshots and some new info about the upcoming adventure game. What's more, the official site of the game now states that it will be released just before Christmas. Apparently, just like its predecessor, The Walking Dead: Season Two will be divided into 5 episodes, which will be released each month. At first the game will be available for PC, traditional consoles and Ouya – one of the more popular Android consoles. An iOS version of the game will be released as well. Moreover, the developers state that more platforms may be announced in the future. Taking into consideration that Season Two will be released for the Android-powered gaming console Ouya, there is a chance that Android itself may be allowed into zombie-infested USA as well.
Season Two screenshots
Source:
TelltaleGames
via
PocketGamer