The Pixel and Pixel XL may gain support for Android-based OS with amped up security
1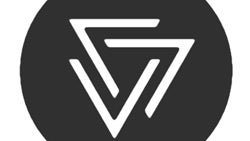 The Pixel and Pixel XL may gain support for Android-based OS with amped up security
CopperheadOS is an Android-based mobile operating system primarily focused on security. It is a new endeavor by а two-man team based in Toronto that aims to solve all of Android's security problems, and is currently available for the Nexus 9, Nexus 5X, and Nexus 6P.
On the day Google announced the Google Pixel and Pixel XL, the devs behind Copperhead too made an announcement, saying that the two spiritual successors of the Nexus name may be the next in line for a CopperheadOS release. Nothing is set in stone at this point, however, and the development team curiously mentions the compact Pixel as the main contender to receive the secure OS over the XL:
Priority would be the Pixel rather than the Pixel XL, so we can support a 5" phone again. Just theoretical though. https://t.co/6tEOJGYOHE

— CopperheadOS (@CopperheadOS) October 5, 2016
The Pixel XL is apparently not completely out of the picture, but the first step toward developing for it, as well as its more compact sibling, would be buying the devs "two of each device".
CopperheadOS touts protection from zero-days, hardened kernel with self-protection, backported security features — taking parts from a newer version of Android and porting them to an older one — as well as quicker security patches than stock Android.
sources: Copperhead (
Twitter
), (
Official website
)
Recommended Stories