The LG V34 is a compact, waterproof version of the LG V20, but you can't have one
26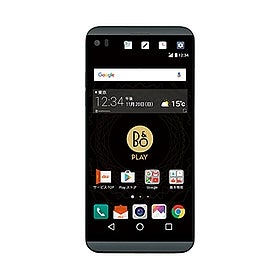 If you're into large-screen smartphones, there's a lot to love about the new LG V20. If you're not buying into the phablet trend, however, the large 5.7-inch main display of the V20 may put you off, especially seeing that it is paired with a secondary always-on display that only increases the footprint of the device. LG is probably aware that such large smartphones aren't for everyone, seeing that the company has just announced the LG V34 isai Beat.
The LG V34 maintains almost all of the hardware that's present on the LG V20. Included here are the secondary display, the metal build and the same design curves, the Snapdragon 820 chipset, the 4GB of RAM and 32GB of integrated storage, the dual-camera setups on both the front and the back, the quad-DAC, and the 3000mAh battery. Just like the V20, the LG V34 isai Beat runs Android 7.0 Nougat out of the box.
There are two main differences between the V34 and the V20. First, the 5.7-inch primary display on the V20 was downsized to a more manageable 5.2-inch panel on the V34, one that maintains the 1440 by 2560 pixel resolution. Second, the V34 isai Beat comes with IP67-certified dust and water resistance, which is a notable upgrade compared to the LG V20, which doesn't even have basic splash resistance.
Excited? Unfortunately, unless you live in Japan, you can't have the V34 isai Beat, as LG will launch this handset as an exclusive to Au Japan, one of the major carriers in the country. The LG 34 isai Beat will launch mid-November and will be available in Titanium and Gold.
What do you guys think, is LG missing out on potential sales by not launching the V34 in Western markets? Would you buy a V34 if it were to become available in the United States?
source: Au Japan