The Dark Knight Rises teaser trailer gives us a look into the new Batman game for Android and iOS
3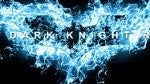 Who isn't eagerly anticipating the release of Christopher Nolan's final movie in the current Batman series –
The Dark Knight Rises
? With the most recent trailer for the movie, it's surely going to be one epic finish to the beloved series. However, for those of us with huge imaginations, a
new game based on the movie
seems to be readying itself in time for the
summer
.
Tagged as nothing more as the upcoming The Dark Knight Rises mobile game, it's looking to make an appearance on
iOS and Android devices
soon. Tieing in with the movie's upcoming release, the short teaser trailer shows a somewhat similar game play found with Batman: Arkham City for consoles.
Essentially, you take control of the always-mysterious caped crusader as he battles his way through the mean streets of Gotham City. At the moment, the details surrounding it are petty scarce, so it's anyone's guess if the storyline will parallel the movie, or if it'll simply complement and fill in certain stories. Nonetheless, the graphics are shaping up to be snazzy looking on so many levels.
Needless to say, if you're a Batman fanatic, you'll especially want to check out this game whenever it's released. And if it indeed follows a similar game play to Batman: Arkham City, it's almost guaranteed to be a hit, considering the popular console game has nabbed many titles awards in the gaming universe.
source:
IGN
via
Android Central