Temple Run 2 is already celebrating St. Paddy's with artifacts and a hat
1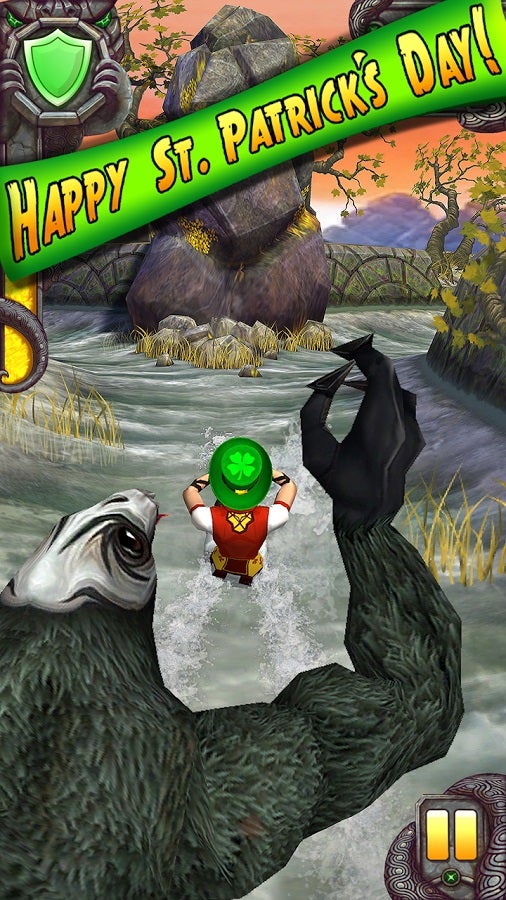 St. Patrick's day may be a week ahead,but Imangi Studios is showing up early for the celebration with a St.Paddy's themed update to its hit endless-runner Temple Run 2. Thistime, running away from angry monkeys will also involve collectingspecial artifacts that can be used to unlock a themed hat. Because,you know, celebrating St. Paddy's without donning the appropriategreen scalp-garment is simply wrong. Once obtained, the hat remainsin the game and can be worn by each of its unlockable characters.
Unfortunately, the added artifacts,hats, and a lucky four-leaf clover to the game's icon is all there isto this update. But Temple Run 2 is still the over 170 milliondownloads, highly addictive, free game which it has been since thebeginning.
The Temple Run 2 St. Patrick's updateis live now for the game's Android and iOS versions.
via Pocket Gamer