Target lists November 21st for iPad mini Retina release
1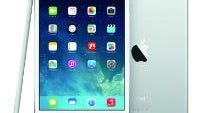 The rumors for quite a while have said that the Retina display on the new iPad mini would cause supply shortages for its release; and, Apple CEO Tim Cook even admitted that there may not be enough supply to keep up with customer demand
this Christmas
. A new Target product page is giving some indication of what Apple is doing to mitigate the problem.
The best thing to do if you're unsure there will be enough supply is to delay the release as long as possible. If Target is to be believed, that's exactly what Apple may be doing. The Target product page is putting the release date for the iPad mini Retina at November 21st, which would be just one week before Thanksgiving, and therefore just eight days before Black Friday.
Given that Black Friday is often the second biggest shopping day of the entire year, Apple has to have the iPad mini on store shelves before then, but it's unclear how long the supplies will last after that.