T-Mobile's Premium Device Protection Plus launches this Sunday
3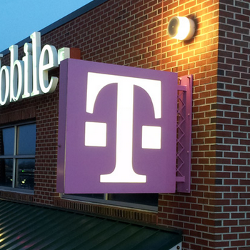 T-Mobile will be launching its Premium Device Protection Plus this Sunday May 7th. As you probably could tell from the "Plus" tacked on to the name, this service has all of the same features as the regular plan with some extras thrown in. You might recall that we told you back in March that
T-Mobile's Premium Device Protection includes free AppleCare+
. The regular service offers protection against loss, theft and accidental damage.
The "Plus" features include McAfee ID Protection which protects you from identity theft. You will be insured for up to $1 million to cover the expenses incurred in getting your privacy back. McAfee will also protect your device against viruses and attempted thefts. Up to 10 devices are covered under the protection plan, which includes a password manager. After three failed attempts to unlock your phone, a picture is automatically snapped and emailed to you so you can see who is trying to break into your handset. Another Plus feature that comes with the "Plus" service is the Tech Personal Help Desk (PHD). This gives subscribers needing technical support a chance to receive it at a "VIP-level." Device protection covers accidental damages as well as lost and stolen devices.
The AppleCare services are available for newly bought or financed iPhone and iPad units, and include priority technical support, a $29 charge to repair iPhone screen damage, and free battery service. The cost of Premium Device Protection Plus is $12 or $15 a month, depending on the device. Those who recently purchased a phone or signed up for a protection plan in the last 60-days can upgrade to the Jump Plus or Premium Device Protection Plus service. Keep in mind that with PDP Plus, you are limited to two approved claims over a 12-month period for accidental damage, mechanical breakdown, loss, or theft. The deductible is $75 for each approved claim, and the limit on each claim is $1,500.
Jump Plus is also being launched Sunday. This combines the Premium Device Protection Plus with the Jump upgrade plan. With Jump, you can upgrade to a new device once you've paid down 50% of the cost of your current phone via EIP.
For more information, click on the sourcelink, or visit your local T-Mobile location.
source:
T-Mobile