T-Mobile: get an Apple, LG, or Samsung flagship phone and save 50% on tablets from the same brand
6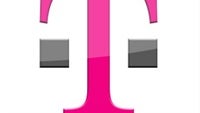 T-Mobile has just debuted a rather interesting deal: buy a flagship smartphone from Apple, Samsung, or LG, and the carrier will shave 50% off the price of tablets from the same brand.
Earlier today, T-Mobile has once again
amped up Music Freedom and Binge On
, its zero-rated streaming services. As things stand at the moment, T-Mobile customers can now stream media from 100 video and music streaming providers without the data being counted towards the monthly quota. T-Mobile markets its new tablet-centric promotion as a celebration of this achievement, but before rushing to any conclusions, let's discuss the fine print.
As with virtually every deal coming from a carrier, there are multiple caveats to consider. First, T-Mobile will only reimburse you for up to $200 through a prepaid debit card, meaning that you're out of luck if you were hoping to get 50% off the Apple iPad Pro. Second, the deal is only available to those who'll get a high-end smartphone from Apple, Samsung, or LG on a monthly equipment installment plan (EIP) with the carrier. Third, customers also need to sign up for a qualifying data plan to be eligible for the 50% discount on the tablet.
Another important detail to bear in mind is that only a limited number of products are available through T-Mobile's new promotion. In the Apple camp, any iPhone can be paired with any iPad. In the Samsung camp, the
Galaxy S6
,
S6 edge
,
S6 edge+
,
Galaxy S7
,
S7 edge
,
Note 4
, and
Note 5
can be paired with a
Samsung Galaxy Tab A 8.0
or a
Galaxy Tab S2
. Customers getting the
LG V10
can get 50% off the
LG G Pad F 8.0
. Unfortunately, we don't see the
LG G5
being mentioned as part of this promotion, which is a bummer, given that the G5 is the current-gen LG flagship.
At the moment, this promotional offer is only available through T-Mobile physical stores, authorized T-Mobile dealers, as well as through the 1-800-T-Mobile hotline. The carrier promised to bring the promotion to its online store later this month.