T-Mobile extends free unlimited 4G LTE for Rio 2016 offer to cover the 2016 Paralympics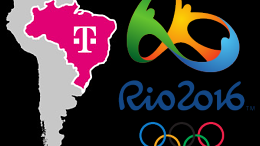 T-Mobile has extended the duration of its offer to provide free and unlimited LTE roaming in Brazil until August 18th. This extension was specifically designed to cover the 2016 Paralympics Games in Rio.
A few weeks ago, T-Mobile kicked off a free roaming program that allowed those attending the 2016 Olympic Games in Rio to
freely use 4G LTE data in Brazil
until the end of August.
Earlier today, the Magenta carrier announced that it is expanding this offer until September 18th so as to cover the Paralympic Games, which take place between September 7 and September 18th in Rio. Note that both offers are only available to Simple Choice postpaid subscribers; prepaid customers are excluded from taking advantage of free and unlimited T-Mobile LTE coverage in Brazil.
T-Mobile is also extending the offer that it did for the family members of US athletes attending Olympic Games to cover athletes attending the 2016 Paralympics. This means that Paralympics Team USA family members will be offered free T-Mobile service for the duration of the event, two free
Samsung Galaxy S7 Edge
phones, as well as a free Samsung Gear 360 camera per athlete. These goodies are only available while supplies last.
Here is what T-Mobile CEO had to say on the topic:
"We are proud to support America's finest in Rio and make it easier than ever for their families to share every moment of their experience! These athletes have trained hard and we want their families to stream, snap and share this historic experience without worrying about coming home to a ridiculous wireless phone bill."
What do you guys think? Isn't T-Mobile doing the right thing by extending its Olympic Games offers to also cover the Paralympics?
Recommended Stories