T-Mobile cuts pricing on the BlackBerry Curve 8900; leaked OS for the Pearl Flip 8220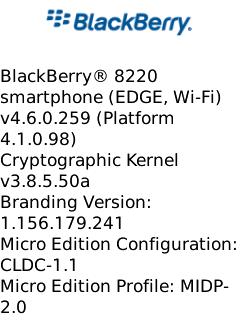 Let's see, if T-Mobile were to chop $50 off the price of the BlackBerry Curve 8900 each and very day, the device would be free inside of a year. We would see President Obama swapping his 'Berry for an iPhone 3G before that would happen, but T-Mobile did go ahead and make a one time increase in the mail-in-rebate to $100 from the previous day's $50 rebate figure that lowers the price of the Curve 8900 by $50. The off contract price is $499.99 with a $250 instant discount and amail-in rebate that is now $100 which brings the price to the finaltally of $149.99 with a new 2 year deal. The Curve 8900 is the thinnest, lightest weight 'Berry that is equipped with a QWERTY keyboard. You might remember that this device lacks 3G but does have Wi-Fi, 3.2MP camera and a physical QWERTY keyboard. The 2.44 inch display is sharp with resolution of 480x360 pixels.
BlackBerry Curve 8900 Specifications
|
Review
Meanwhile, Crackberry is reporting about a leaked OS upgrade for another T-Mobile offered RIM device, the BlackBerry Peal Flip 8220. Because this version, 4.06.259, is not an official release, downloading on your device carries a ton of risks such as the possible loss of your warranty, turning your once vibrant device into a brick, or even loading an OS that has more problems than the one that you are currently using. If you go to the source link, you will find a long list of fixes covered by the upgrade including problems with the incoming call screen when using the browser, losing the cursor after switching from a web page to an application and then back again, and games that you thought were pre-loaded on your handset were not there. If you go decide to download the OS, let us now if it corrected any of the problems you might be having with the phone.
BlackBerry Pearl Flip 8220 Specifications
source:
T-Mobile
,
CrackBerry forums