T-Mobile launches the LG Aristo 4+ and LG K40, two of its cheapest 2019 smartphones
2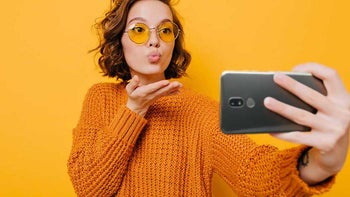 Starting today, September 27, T-Mobile is selling two new LG smartphones, both made for customers on a budget: LG Aristo 4+ and
LG K40
. The two handsets run Android 9 Pie out of the box and offer pretty basic features. They are among the cheapest smartphones launched by T-Mobile in 2019, this being reflected in their unpretentious designs and build materials (mostly plastic).
The LG Aristo 4+ is a previously unseen phone that sports a 5.5-inch display with 720 x 1440 pixels and is powered by a quad-core Qualcomm Snapdragon 425 processor. The device - pictured above and below - offers 2 GB of RAM and only 16 GB of internal memory, although that can be expanded with a microSD card. Other features include a fingerprint scanner, a standard 3.5mm audio jack, 13 MP and 5 MP cameras (rear and front, respectively), and a 2890 mAh battery.
T-Mobile is selling the LG Aristo 4+ for $162.50 outright, or $6.50 down plus $6.50 per month over 24 months. At this price, the Aristo 4+ competes with the
Moto E6
(which has largely similar features) and the
Samsung Galaxy A10e
(which offers a more attractive design and more storage space).
First released via Metro by T-Mobile (not long ago), the LG K40 is not as cheap as the Aristo 4+. The phone is priced at $206.25 outright, or $8.25 down plus $8.25 per month over 24 months.
You're paying extra for the K40 because this handset features 3D surround sound, an octa-core Qualcomm Snapdragon 450 processor (which is slightly superior to the Snapdragon 425 that's powering the Aristo 4+), and 32 GB of expandable storage space. The LG K40 also sports a larger, 5.7-inch display, although its resolution is of only 720 x 1280 pixels. Most of the other features of the K40 are on par with those of the Aristo 4+.