T-Mobile's Cyber Monday deals include free Apple Watch, Samsung Galaxy Watch, iPad (6th Gen)
1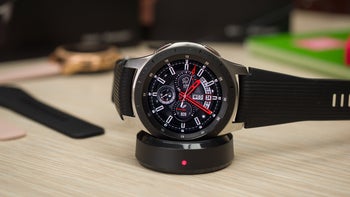 With Black Friday behind us, T-Mobile announced one last round of exceptional deals for the remaining of the month. The
Cyber Monday deals
are about to go live at the Uncarrier, but the vast majority of them target new customers rather than current ones.
So, starting November 26, new customers will have the chance to get a free Samsung Galaxy Watch, Apple Watch Series 3 or Series 4, or iPad (6th Gen). The only requirement is to activate a new account with at least one voice line on T-Mobile.com or via Virtual Retail.
All new customers will get up to $529.99 via 24 monthly bill credits when they purchase on EIP and add an eligible mobile internet or data with paired DIGITS line. Keep in mind though that if you cancel your wireless service, credits stop and remaining becomes due. To sum it up, here is what you need to do to get you free smartwatch or tablet:
Activate a new T-Mobile postpaid account with at least 1 voice line;
Purchase a new Apple Watch Series 3 or Series 4, a Samsung Galaxy Watch, or an Apple iPad 6th Gen (32GB or 128B) on EIP;
Activate a new MI line for the iPad or DIGITS line for the watch;
Use the iPad with a qualifying 6GB or higher MI plan or use the watch with a qualifying Data with paired DIGITS plan.
T-Mobile's Cyber Monday deal will only be up on November 26 and it will be available by ordering online or contacting T-Mobile to place your order.