SwiftKey for Android beta now gives you SwiftKey Stats; track your emoji use, topics you write about and more
0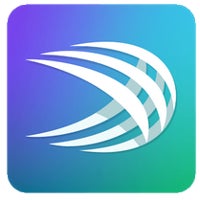 SwiftKey is one of the most popular third-party keyboards available in the Google Play Store. The company announced that starting today, it is adding a new feature to the SwiftKey for Android beta. Called SwiftKey Stats, the idea is for users to take a good look at the numbers to learn more about themselves.
The stats will show the top three to five topics that you write about the most. This is a good way to learn what has been on your mind recently. You will also learn which emojis you have employed the most in your written communications, and discover your signature emoji. This is the emoji that you use more compared to the average Joe or Jill. The stats will also show how many vocabulary words Swiftkey has learned from you. The counter starts at zero when you install the SwiftKey for Android beta app.
The SwiftKey beta app is available from the Google Play Store. It doesn't replace the regular SwiftKey app on your device since it includes new features that are being tested, like the SwiftKey Stats. If you're interested in installing it, click on
this link
.
source: SwiftKey