Surfy, a Windows Phone browser, receives many new features thanks to an update
5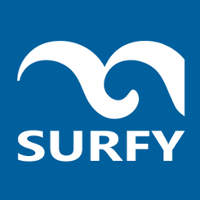 Surfy, which happens to be one of the fairly-popular Windows Phone browsers that support tabbed browsing, got updated with a handful of new, quite useful features. The most notable additions to Surfy are the searchable history, which can be easily browsed by date, and the shake-to-refresh function, which pretty much speaks for itself.
Another newly-implemented feature allows users to set desktop mode for each tab they've opened. This means that Surfy enables you to experience the full features of any given webpage, just like you do on any desktop browser.
Without further delay, here is the full changelog:
Surfy v3.0:
Searchable history. Easy to browse history using date groups.
Shake to refresh
Ability to enable private browsing at start-up.
Panoramic Surfy hub.
Favicons featured in tabs, favourites, and history.
AppBar enhancements.
Set desktop mode for individual tabs.
More share options include: Email SMS, Facebook, Twitter, and LinkedIn
Performance improvements and decreased memory usage.
Text to Speech control now free in paid version.
It is important to say that Surfy comes in two versions – a paid and a free one. The free version allows you to open up to 3 different tabs. The paid version of Surfy, which will set you back $1.49, support up to six tabs and comes with some additional features that are not present in the free version, such as a text-to-speech control and mobile data optimization.
Download:
via:
WMPoweruser