Super Mario Run projected to rake in over $70 million in revenue during first month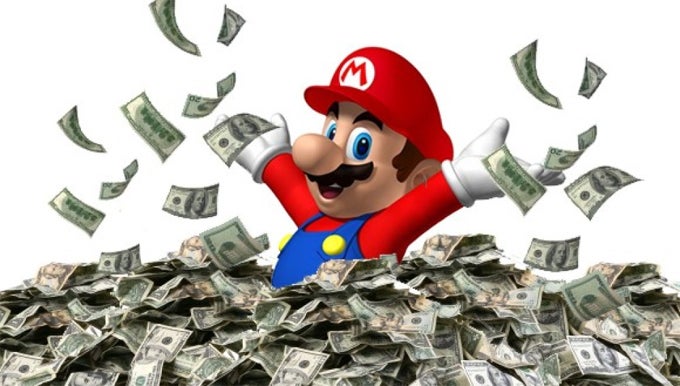 All aboard the Super Mario Run hype train! Nintendo's long-awaited foray into mobile gaming — no, Pokemon Go doesn't count — is shy of a week away from its official release, and projections for its first month revenue are now through the roof.
With over 20 million people lined up to be notified when Super Mario Run hits the App Store on December 15, mobile market intelligence platform Sensor Tower is projecting upwards of $70 million ($50 million net) in revenue for Super Mario Run during its first month. The figure is not as spectacular as Pokemon Go's staggering $143 million or Clash Royale's $107 million, but it's still mighty impressive.
Sensor Tower is also projecting that Super Mario Run will reach a
"historic"
number of downloads during its first month on the market, likely
"much greater than Pokemon Go"
, thanks to the prominent featuring by Apple on the App Store and months of exhaustive media coverage.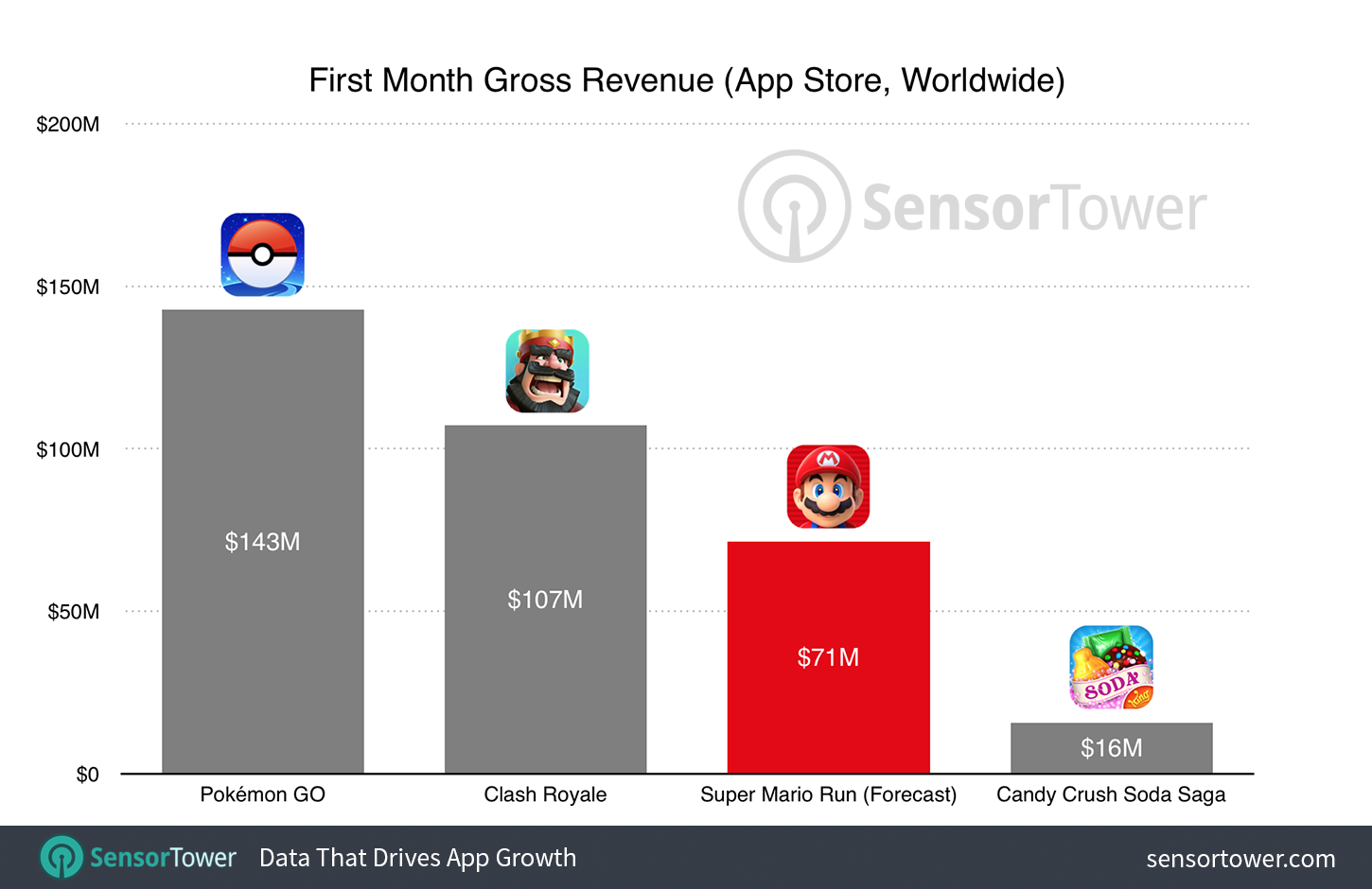 Super Mario Run will be available in two versions – a free "demo" version and a full version that will cost $9.99. The game will feature no in-app purchases, which is a breath of fresh air in today's mobile game market.
Sensor Tower's forecast model considers a plethora of pre-launch factors for the game, including the number of people who have signed up to be notified when it goes live and the amount of advertising for the title.
Ultimately, according to the projection, Super Mario Run's financial success will be determined by the quality of its free version which, as the report puts it, will either
"make or break Nintendo's first mobile gaming experiment."
source:
SensorTower
via
TechCrunch