Straight Talk gets the Apple iPhone 5 on January 11th
44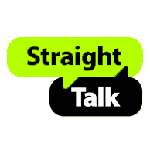 Apple iPhone 5
for the pre-paid carrier starting on January 11th. The 16GB unlocked model will be priced at $649, the same price that Apple is asking for the phone. In addition, Straight Talk will sell you the 8GB unlocked
Apple iPhone 4
for $449. If those prices are too much for you to pay at once, Walmart will let you finance the purchase of either iPhone model for
$25 per month
with the use of a Walmart credit card.
Both Apple iPhone models will work with the $45 no contract unlimited talk, text and data. If you want to add unlimited international calls, the price rises to $60 a month. If you finance the handset, you will be paying $70 a month for unlimited every thing without getting locked into a two-year contract. Straight Talk says that its plan saves customers
$950 a year
when they switch from a similar unlimited contract plan on a post-paid carrier.
"We are thrilled to be bringing the remarkable iPhone 5 to customers looking for one of the most advanced smartphones with one of the most affordable No Contract plans ever. The advanced iPhone 5 with our unlimited $45 monthly plan and Walmart's $25 special financing offer is a marriage made in heaven – making it the most affordable premium smartphone offer in America. With this exclusive offer the last reason for not purchasing the No Contract Straight Talk plan is gone."-F.J. Pollak, CEO and President, TracFone Wireless. "

"We believe customers shouldn't have to choose between saving money and having the latest technology. Now customers can have the coveted iPhone with unlimited talk, text and data without a contract for $70 a month thanks to our exclusive Straight Talk plan and industry first financing offer."-Seong Ohm, senior vice president of Entertainment for Walmart U.S.
source:
Walmart
via
Engadget

LAS VEGAS, Jan. 8, 2013 /PRNewswire/ -- Walmart and Straight Talk Wireless, America's largest and top rated no-contract cell phone provider, today put the power back in the hands of customers with an industry game changing offer. Starting on January 11, 2013 in more than 2,000 Walmart stores and online at Walmart.com, customers now have access to the iPhone 5 and iPhone 4 on Straight Talk's $45 no contract unlimited talk, text and data plan. To make this offer even more affordable, Walmart will be offering customers who purchase the phone in the store, a no interest fixed-monthly payments special financing offer for only $25 a month with a Walmart Credit Card.

The Straight Talk wireless no contract plan, exclusive to Walmart, saves consumers on average $950 a year when they switch from conventional contract plans with similar unlimited plans. To learn more about how Straight Talk Wireless saves consumers $950 a year, please visit: www.straighttalk.com.

"We are thrilled to be bringing the remarkable iPhone 5 to customers looking for one of the most advanced smartphones with one of the most affordable No Contract plans ever," said F.J. Pollak , CEO and President, TracFone Wireless. "The advanced iPhone 5 with our unlimited $45 monthly plan and Walmart's $25 special financing offer is a marriage made in heaven – making it the most affordable premium smartphone offer in America. With this exclusive offer the last reason for not purchasing the No Contract Straight Talk plan is gone."

"We believe customers shouldn't have to choose between saving money and having the latest technology," said Seong Ohm , senior vice president of Entertainment for Walmart U.S. "Now customers can have the coveted iPhone with unlimited talk, text and data without a contract for $70 a month thanks to our exclusive Straight Talk plan and industry first financing offer."

Pricing and Details for iPhone

The Apple iPhones for Straight Talk will be available for purchase at the following prices:

iPhone 5 will be available in black and white for $649 for the 16GB model only
iPhone 4 will be available in black and white for $449 for the 8GB model only

Walmart will offer a special financing on the purchase of the phone for $25 a month with a Walmart Credit Card on these select models. GE Capital Retail Bank is the issuer of the Walmart Credit Cards.

Pricing for the Straight Talk no-contract plans include:

$45 – No Contract Monthly Plan with Unlimited Nationwide Talk, Text, and Data.
$60 – No Contract Monthly Plan with Unlimited Nationwide Talk, Text, and Data PLUS Unlimited International Calling to more than 1,000 destinations in Mexico, Canada, India, and in other countries.

iPhone 5 is the thinnest and lightest iPhone ever, completely redesigned to feature a stunning new 4-inch Retina display; an Apple-designed A6 chip for blazing fast performance; and ultrafast wireless technology—all while delivering even better battery life. iPhone 5 comes with iOS 6, the world's most advanced mobile operating system with over 200 new features including: the all new Maps app; Facebook integration; Passbook organization and even more Siri features and languages. For more information on iPhone 5, please visit: www.apple.com/iphone.

For more information see: www.straighttalk.com and www.walmart.com/iphone

About Straight Talk Wireless
Straight Talk Wireless® is a brand of TracFone Wireless, Inc., America's largest no-contract cellular service provider with over 21.6 million subscribers, and a subsidiary of America Movil S.A.B. de C.V. ("AMX") (BMV: AMX; NYSE: AMX; Nasdaq: AMOV; LATIBEX: XAMXL). AMX is the leading provider of wireless services in Latin America. As of September 30, 2012, it had 255.9 million wireless subscribers -- more wireless customers than AT&T and Verizon combined -- and 62.8 million fixed revenue generating units in the Americas.

About Walmart
Wal-Mart Stores, Inc. (NYSE: WMT) helps people around the world save money and live better – anytime and anywhere – in retail stores, online, and through their mobile devices. Each week, more than 200 million customers and members visit our 10,400 stores under 69 banners in 27 countries and e-commerce websites in 10 countries. With fiscal year 2012 sales of approximately $444 billion, Walmart employs more than 2.2 million associates worldwide. Walmart continues to be a leader in sustainability, corporate philanthropy and employment opportunity. Additional information about Walmart can be found by visiting http://corporate.walmart.com, on Facebook at http://facebook.com/walmart and on Twitter at http://twitter.com/walmartnewsroom. Online merchandise sales are available at http://www.walmart.com and http://www.samsclub.com.

SOURCE Wal-Mart Stores, Inc.

RELATED LINKS
http://www.walmartstores.com
More by this Source

Attention Movie Fans: Walmart Gives You More Ways to Love your Favorite Films
Jan 07, 2013, 12:00 ET

Walmart Gives $70,000 to 14 Nonprofits Providing Warm Clothing on the 12th Day of "12 Days of Giving" Holiday Campaign
Dec 21, 2012, 08:00 ET

Walmart dona $70,000 a 14 organizaciones sin fines de lucro que dan ropa de abrigo en el duodécimo día de la campaña navideña "12 Días de Donación"
Dec 21, 2012, 08:00 ET
View All News by this Source
Featured Video
$recommendationObj.title
Journalists and Bloggers

Visit PR Newswire for Journalists for releases, photos, ProfNet experts, and customized feeds just for Media.

View and download archived video content distributed by MultiVu on The Digital Center.

PR Newswire (http://s.tt/1y9Ge)