Sprint's Samsung Galaxy S4 gets KitKat starting tomorrow says leaked internal document
9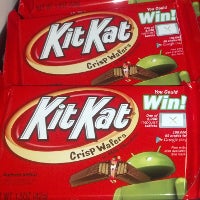 A leaked internal Sprint document reveals that the carrier's version of the
Samsung Galaxy S4
will be updated to Android 4.4 on February 13th. At the same time, the update will also allow the phone to work on Sprint MVNO Zact Mobile. The memo reminds owners of the device that the update first needs to be pushed out OTA by Google's servers before it can be downloaded and installed on the phone.
Sprint customers with the device should make sure that they have the current version of the OS running on their Galaxy S4, or else they could be in danger of missing the update. The current software version is L720VPUFNAE. To make sure that you're currently up to date, go to Home> Menu> Settings> About Device. An interesting note at the bottom of the memo reminds Sprint stores to update demo devices to the most current software version.
If you're a Sprint customer with the Samsung Galaxy S4, smile. Your update to Android 4.4 could come as soon as tomorrow.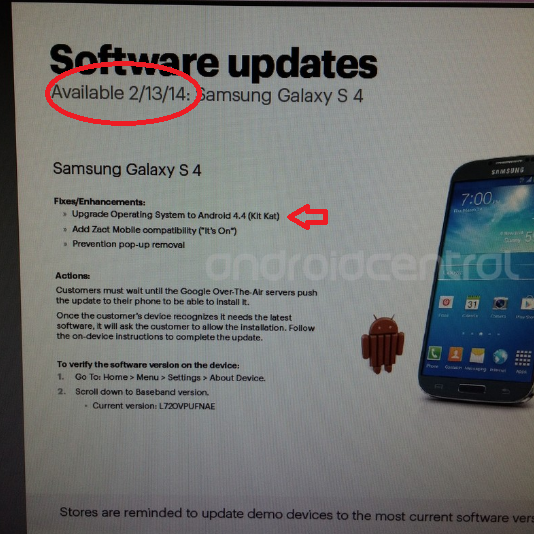 Leaked internal Sprint document points to an update tomorrow to Android 4.4 for Sprint owners of the Samsung Galaxy S4
source:
AndroidCentral