Sprint's QChat rollout set for June 15
2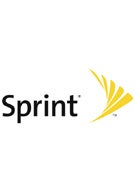 While no official announcement has been made, we have seen some evidence that the national rollout of Sprint's next generation PTT may be delayed somewhat.
We told you about their launch plans back at CTIA
, and the Sanyo PRO phones have seen a limited release in the Denver and Kansas City business channels. Their general release, however, has been pushed back to June 15 along with the LG LX400 and Samsung Z400. Initially,
we
(Sprint never stated this officially) were expecting the Pro series phones to go national on April 20, but it now appears that Sprint will wait to launch all four devices at once. Sprint has said all along that the Samsung and LG would launch "later this summer," so we're not sure if they're having issues or if they just decided to have more options available at launch. Our colleagues at PhoneScoop got to see a
QChat demo that looked awfully impressive
, so we're inclined to give Sprint the benefit of the doubt for now. Either way, if they don't hurry up
Verizon might just to beat them to the punch.
LG LX400 Specifications
Samsung Z400 Specifications
Sanyo Pro-200 Specifications
Sanyo Pro-700 Specifications