Sony Ericsson Xperia PLAY gets its very own Experience Pack bundle
1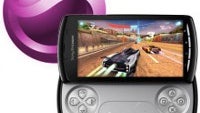 If you browse through Sony Ericsson's product web page and check out the accessories that the company offers for its smartphones, you will definitely come across a selection of accessory and software bundles called
Experience Packs
. They usually revolve around a specific theme, such as business productivity, health and fitness, or style and fashion, for example.
The Sony Ericsson Xperia PLAY just got its very own Experience Pack as well. Announced at E3 just recently, the bundle features the Sony Ericsson DK300 multimedia dock, a pocket USB cable, a music cable to connect the dock to an audio system, and a choice of three downloadable games by Gameloft.
The list of games that Xperia PLAY owners can choose from includes:
Assassin's Creed – Altair's Chronicles
Uno
Real Football 2011
Modern Combat 2 : Black Pegasus
Let's Golf! 2
Tom Clancy's Splinter Cell Conviction
Brothers In Arms 2: Global Front
N.O.V.A. 2 – Near Orbit Vanguard Alliance
Eternal Legacy
In order to download the games that you like, you need to use the QR code that comes along with the Experience Pack. As far as pricing goes, the figure is yet to be announced.
source:
Sony Ericsson