Some Apple iPhone owners complaining of problems with iMessage since iOS 7 update
43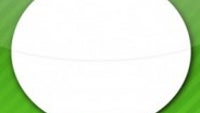 There are members of Apple's Support Communities complaining that since the update to iOS 7, they have been having problems with iMessage. Some of the complaints include messages that are not being sent, and messages not being received. The problem doesn't appear to be with Apple's servers because the messages are supposed to be sent as SMS texts in that scenario, which is not the case. The bottom line is that messages are not getting to their destinations.
The number of posts related to the problem have increased since the September 18th launch of the latest iOS build. The complaints picked up after iOS 7.0.2 went out last week. A solution has been posted in the Apple Support Communities forum. First, disable iMessage in
Settings
>
Messages
. Next, reset networking settings in
Settings
>
General
>
Reset
. Finally, re-enable iMessage in
Settings
>
Messages.
The only downside is that your iPhone will forget previously entered Wi-Fi passwords.
Some say that turning off their iOS device for a few minutes and then turning it back on is doing the trick, although others say that this simple fix is not working for them. Apple has had some problems since launching iOS 7. The first update,
iOS 7.0.1
, fixed a problem that the
Apple iPhone 5s
was having with the Touch ID fingerprint sensor while
iOS 7.0.2 repaired a bug
that
allowed people to make a phone call to anywhere on an iOS 7 powered iPhone
protected by the lock screen. The update also repaired a bug that allowed strangers to disarm a locked down iPhone and enter the user's Camera Roll. Pictures could then be edited, deleted or shared with social networks.
source:
MacRumors
via
AppleInsider