Snap and NBCUniversal to open TV studio for mobile programming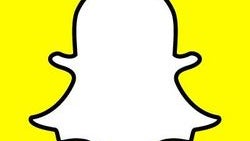 Snapchat parent Snap is teaming up with NBCUniversal to build a television studio that will provide content for mobile devices. The studio will produce scripted content like situation comedies and dramas. Each company will be a half-owner of the studio and the joint venture has already signed Mark and Jay Duplass as its first creative hires. The bet being made by both companies is that mobile content needs to be produced differently than programming for that giant screen in the living room. Former NBC Entertainment's senior VP of current programming, Lauren Anderson, will take the job of chief content officer.
Both Snap and NBCU have already worked together to deliver short, original content for the mobile platform. This includes the Emmy nominated version of NBC's "The Voice" for Snapchat. In fact, the winner of this version of the musical talent show recently appeared on the television version of the "The Voice" during the blind auditions. The new studio will be located in Santa Monica, in between Snap's Venice home and Entertainment's offices in Burbank.
With 173 million daily active users, Snapchat brings a large potential audience to the joint venture. According to Maggie Suniewick, president of NBCUniversal Digital Enterprises, "This is really about figuring out what resonates on the platform." It also is about money. NBCU gets to sell ads on the programming it streams on Snapchat.
source:
Variety
via
Engadget