Skype for Windows Phone graduates out of beta
2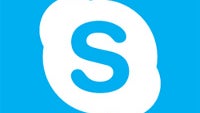 Microsoft has just updated Skype for Windows Phone further polishing it and now, finally Skype drops the beta tag as reliability has finally gotten to a satisfactory level. Skype for Windows Phone integrates deeply into the phone book and allows you to call your contacts for free no matter where they are located.
Skype is a VoIP app that also allows users to send free messages, engage in group conversations and send files.
As we've already mentioned, Skype 2.5 brings more of stability improvements and patches, but it also changes the app behavior so that notifications for your Messenger buddies are on by default.
source:
Skype

Today we have released an update for Skype for Windows Phone 8, version 2.5.
In this release, we focused on general improvements and reliability.
Get the updated version now from the Windows Phone Store.
We're always looking to improve your experience on Skype and pay close attention to your feedback. To get the latest news and tips, follow us on Twitter and Facebook, or join us on the Skype Support Network.
Full release notes for Skype 2.5 for Windows Phone 8 are:
New and changed features:
Message notifications for Messenger buddies are now on by default
Fixed issues:
- Skype crashing on startup for some users who signed in with Microsoft
- Message notifications sometimes had contact names separated with 20% instead of space.
- Video call button was disabled straight after accepting incoming contact request
- Video Calling Full screen local video preview was stretched sometimes
- Video Calling Incoming 720p video on portrait mode was zoomed in
Known issues:
- Audio on HTC 8X. Users on HTC 8X who have not updated their phone to latest firmware will experience muted microphone on audio calls. Update your phone using the in device over the air update capability