Shazam to match iOS update with Android re-design
3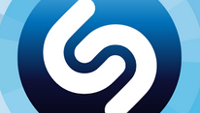 Shazam! The other day the music discovery app announced some upcoming changes to its iOS app. Android users only had a few days to be jealous as on Monday, Shazam announced that the same changes would be coming to its Android app. One of the new features will provide a quick link to a song's lyrics as soon as a tune is matched. Users will also be able to view a song's music video and other videos related to a song. Artists' biographies and news will be enhanced and more easily within reach for users.
The update also adds information on television shows broadcast over 160 channels, including the music used on the show and information on the cast. Since the latest update in December added Auto Shazam, 2.6 million hours have been spent using the feature. 40% of the matches using Auto Shazam have been for television shows.
The update will be coming to both iOS and Android versions of the app over the next few weeks. Shazam has come a long way, as have apps in general, since it starred in an ad for the
Apple iPhone 3G
over five years ago. You can take that trip down memory lane by clicking on the video below.
source:
Shazam