Samsung's high-end W2018 clamshell gets handled on video, release pegged for December
6
Well, if this is Samsung's ever-rumored
foldable phone
, that is pretty demoralizing. We kid, but if you want a foldable phone from Samsung, the clamshell design of the upcoming powerful
W2018
may soon be able to fit the bill.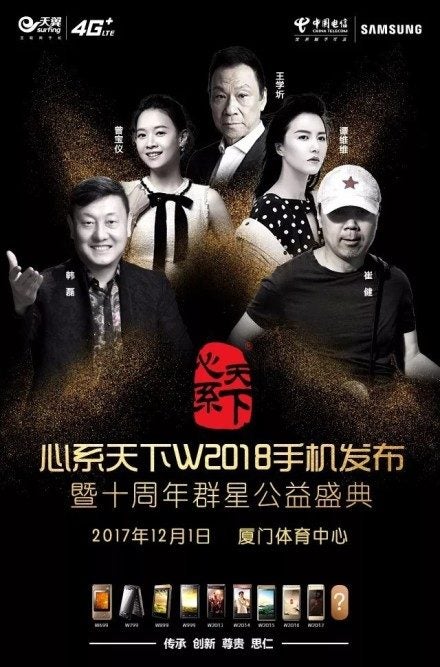 W2018 press invites for December 1
It will supposedly sport a Snapdragon 835 processor and pack 6 GB RAM with 64 GB internal memory. A 4.2-inch AMOLED display will be included as well, along with a 12-megapixel rear camera, and a 5-megapixel selfie snapper. In fact, judging from a leaked video that is purportedly showcasing the device, the flagship clamshell (we can't believe we just wrote that) will flaunt two screen panels on both sides of the top half that seem to both be touch-enabled to boot.
Well, if you have been waiting with bated breath for a high-end clamshell, this is your chance, though from the looks of it, the W2018 may only launch in China. Bummer for the nostalgic types with cash to burn. Well, we'll know all the details pretty soon, as Samsung has apparently begun sending the W2018 press invites already, listing December 1 as the day of the grand unveiling.