Samsung's new Exynos 7 Series processor promises premium features for mid-range phones
6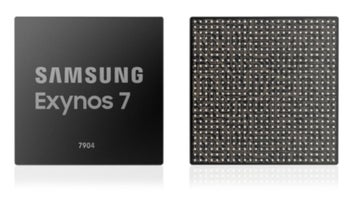 Samsung has just
announced
it's new Exynos 7 Series processor, specially designed to bring high-end features to mid-range smartphones. The new mobile processor will reduce the cost of the mid-range phones without compromising performance.
Thanks to its eight cores, the Exynos 7 Series 7904 is capable of delivering enhanced multimedia support allowing high-end features to be embedded in mid-range smartphones. Samsung expects the new processor to be able to offer fast web browsing and app launching, as well as enhanced user experience via high network speed and smooth multitasking.
As far as capabilities go, the Exynos 7 Series supports single-camera resolution of up to 32-megapixels, but also an advanced triple-camera setup for better imaging and complex features. The chipset allows smartphones with a third camera to take panoramic pictures with wide angles or bokeh effect.
According to Samsung, Exynos 7 Series 7904 has been built for India, a price sensitive market that needs cheap devices with high-end features. The Exynos 7 Series 7904 chipset is already in mass production, so the first smartphones are expected to arrive by the end of the year.