Samsung touts Galaxy S8 camera prowess in a series of stunning photos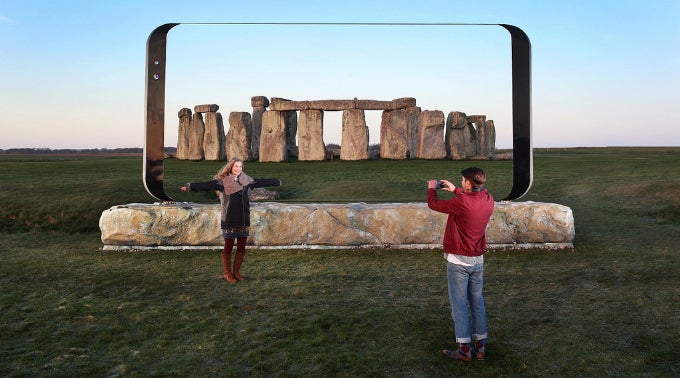 From the peaks of Snowdonia, to the Scottish Hihglands, to monolithic Stonehenge, a new study has revealed the 20 greatest vistas of the British Isles, both natural and man-made, both ancient and modern. So, what does this have to do with the
Galaxy S8
, you may ask? Well, a lot in this case.
Samsung has decided to celebrate the occasion by commissioning Landscape Photographer of the Year Matthew Cattell to capture some of the most breath-taking views from the list on camera. And not on a an ultra-expensive dedicated camera, at that, but using only the Samsung Galaxy S8. Although you may not be able to tell by just looking at them, all the photos included here have been shot with Samsung's latest flagship.
Selected vistas are also being framed in
giant Galaxy S8 scale models
that measure in at 22 x 9.84 ft (or 7 x 3 m), which will be touring around the top 20 sights throughout April. You can check out out some of the stunning photos in the gallery below.