Samsung gets an epic new ad for Note 3 where Lionel Messi demolishes buildings to the tune of a boy-choir
38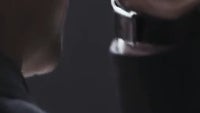 Lionel Messi is quite the star over on the Old Continent. The Argentinian star of FC Barcelona however does more than scoring goals in this latest Samsung Galaxy Note 3 and Galaxy Gear commercial.
Samsung traditionally has strong marketing and it seems to be willing to put its millions of dollars to work here again, but this time with a weird after-taste. The ad named "The Developer" should depict a "dramatic retelling of actual projects" of Messi, according to Samsung. And as to all the singing, it makes for a "musical short film" and the song is actually a version of "Royals" by Lorde.
Take a look at this new Galaxy Note 3 + Gear ad right below.