Samsung SM-G900F, a Galaxy S5 candidate, takes a spin through Browsermark, leaving a lot to the imagination
16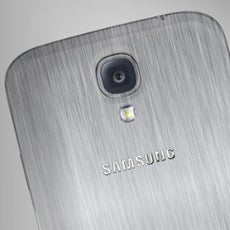 It's that time of the year for Samsung, as pretty much everyone and their dog start fixating their attention on the South Korean giant, in hopes of catching an early glimpse of what the new Galaxy S5 flagship will bring to the table. Unfortunately, this also means that everyone is doing an awful lot of guessing, but that's just how the game is played these days.
A new device, dubbed SM-G900F, has been brought to our attention by Rightware, the company behind benchmarking suites, such as Browsermark and Basemark X. As you've already gleaned, we have some reason to believe this to be a Galaxy S5 candidate, as another device,
SM-G900S
, was also spotted recently, touting a resolution of 2560x1440, just as we'd expect from Sammy's new offering.
Going back to the SM-G900F, the unit was caught taking a spin through Browsermark and has actually performed admirably, ending up in the global top 3. Details are pretty scarce, so the entry does leave a lot to the imagination, though Rightware has pointed out that the SM-G900F ran version 28 of Chrome for mobile, instead of the newer Chrome 31. According to the creators of the benchmark, had the unidentified ran the newest version of the Google browser, it might have actually bested the current king of the hill – the Apple iPhone 5s.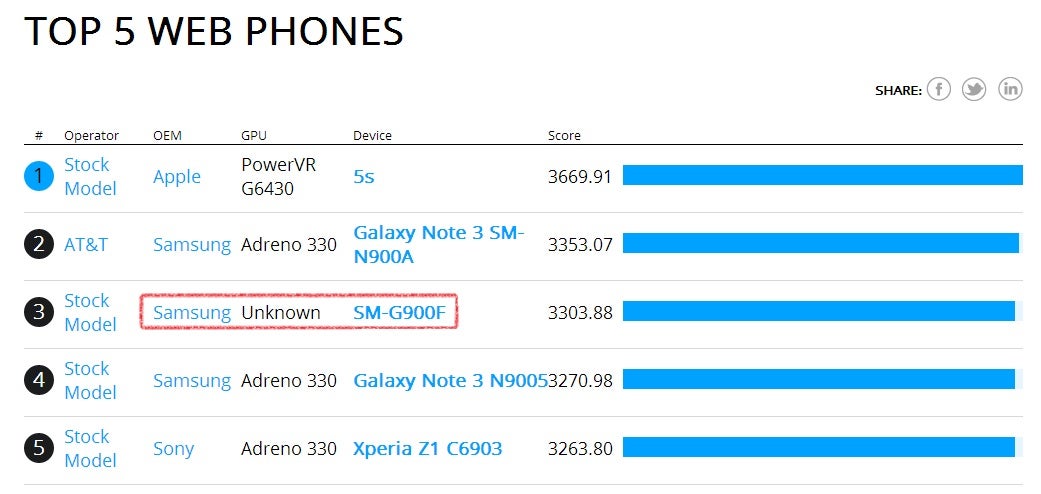 Unfortunately, there appears to be virtually nothing else we can extrapolate from the pass. Having said that, we do have to note that our list of Galaxy S5 candidates is growing, and we'll be keeping a close watch as we move into the new year.
source:
Browsermark