Samsung India talks bada, says version 2.0 is to arrive around July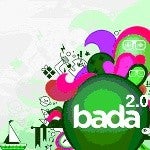 A piece of information coming from Dipesh Shah, Samsung Mobile India's R&D head, claims that Samsung is to release the next version of its mobile OS "around July this year".
Speaking to The Financial Express, he talked up bada and underlined its importance to Samsung's future plans:
"Bada, meaning ocean in Korean, is a driving force in accomplishing Samsung's vision of a smartphone for everyone."
There is not much information what exactly we can expect from this upcoming major update, but it's mentioned it will feature improvements to the interface, and will create more opportunities for bada developers.
It's reported that Samsung sold "close to one million" bada handsets in Q3 of 2010, and it seems the Korean manufacturer is pretty serious about its mobile OS - this is only reiterated by the fact it sent an
open invitation to disgruntled Indian Symbian devs
to join the bada ranks.
source:
The Financial Express
via
Samsung Hub