Best Buy Black Friday in July: Samsung Gear S3 on sale, buy one, get $100 gift card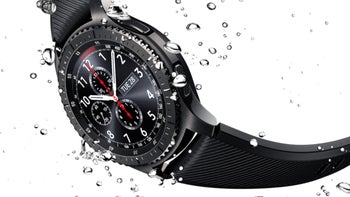 Best Buy is kicking off its Black Friday in July sales event and among the many deals that you will find, there are a few that we want to highlight.
The first one is a special deal for the popular Samsung Gear S3 smartwatch.
Starting now, you can get the Gear S3 at a $70 discount and in addition to that, you also get a $100 Best Buy gift card.
This is some great value: the Gear S3 traditional price stands at $350, and Best Buy is slashing that to $280 with this deal, plus you get the gift card.
The deal covers both the Samsung Gear S3 Classic and the Gear S3 Frontier editions. Check it out at the link right below: