Samsung backtracks; Galaxy S7/edge to continue receiving security updates
4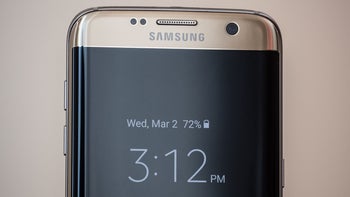 The Galaxy S7 and Galaxy S7 edge were announced 41 months ago in March 2016. The two flagships launched with Android 6.0 Marshmallow but were subsequently updated to both Android 7.0 Nougat and Android 8.0 Oreo. Samsung also kept to its promise of regular security patches for three years but ultimately chose to end support in June. However, now it appears to be backtracking.
As spotted by
The Android Soul
, Samsung recently updated its
website
and now says the Galaxy S7 and Galaxy S7 edge will receive security updates at least once every quarter. It's unclear at this stage how long Samsung plans to continue supporting the devices for, but it certainly seems as though support could be extended into the fourth year. Regardless, the news is likely to be met with open arms by owners of the 2016 flagships.
Samsung currently rolls out monthly security updates to all of its flagships starting with the Galaxy S8 and Galaxy Note 8. Later today, the list of devices will be expanded to included the Galaxy Note 10 and Note 10+. Speaking of which, both smartphones have just appeared side by side in
leaked marketing material
ahead of Samsung's Unpacked event.