The Galaxy S10 may take the best selfies, with optical stabilization and 4K video mode
7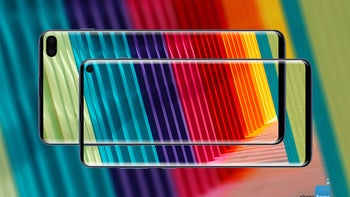 The
Galaxy S10
family is shaping up to be one of the best things that happen to mobile cameras since the advent of computational photography, not least because Samsung may finally
uptake
the aforementioned AI-driven scene recognition in its turn.
This would enhance the results from its usually stellar camera hardware, and a few more bits of info what to expect from the
S10E/10/10+
cameras have trickled down from the vast confines of the
Chinese blogosphere
that are yet uncorroborated but still interesting.
It turns out that, while the
flat Galaxy S10E
may inherit the front and rear cameras of the
Note 9
, just enhanced with Samsung's computational photography algorithms, the frontal cameras of the S10 and S10+ could sport 4K video recording and optical image stabilization.
Yes, you read that right, and we hope it is true as OIS front cams can be counted on the fingers of one hand so far. Moreover, the rear cameras of those two that come in a 12MP (main) +16MP (wide-angle) +13M (telephoto) configuration, are expected to sport GoPro-like electronic image stabilization, which, fused with the OIS tech should be a sight to behold.
We can't wait to test these puppies two weeks from now. The release date is
said to be March 8
, but today the source indicates that they will go on preorder as soon as February 26.