Samsung Galaxy Note III to have the same plastic fantastic body like the Galaxy S4
99+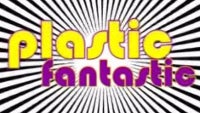 The upcoming
Samsung Galaxy Note III
will be built out of the same polycarbonate plastic that the
Galaxy S4
is made of according to the latest insider rumors from SamMobile.
The disappointing news comes after we've previously heard the Galaxy S III
won't feature the futuristic flexible display
we all hoped for. And now, after some rumors saying Samsung might adopt a metallic design for the next Galaxy Note phablet, those are shot down as well and it'd be plastic fantastic once again.
The Samsung Galaxy Note III will essentially follow the same design language like the Galaxy S4 with the same carbon patterned back.
Good news on the other hand is that
the bezel on the Note III has allegedly been thinned out
to become like the one on the S4.
Here is a quick rundown through the expected specifications for the third-generation phablet:
octa-core processor with quad-core 1.9GHz Cortex-A15 and quad-core 1.6GHz Cortex-A7
13-megapixel rear camera
2-megapixel front camera
up-to-date version of Android with Samsung TouchWiz
5.99" Full HD AMOLED display
source:
SamMobile