Samsung Galaxy Note 9 pre-orders will be live until August 23 in Europe
11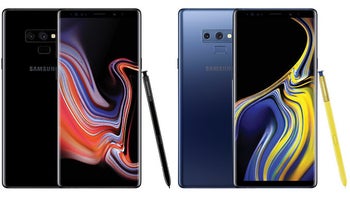 The
next Unpacked event
where Samsung plans to unveil the Galaxy Note 9 is just around the corner and based on previous launches, we're expecting the phablet to be available for pre-order soon after the announcement.
Just like it did with the
Galaxy Note 8
, which hit the shelves on August 24, the upcoming Note 9 is likely to arrive in stores on the same day, but one year later. Although
sources from Taiwan's handset supply chain
claim the
Galaxy Note 9
will be launched on the market earlier than the previous model due to low Galaxy S9/S9+ sales, that won't happen in Europe.
European carriers will be taking Samsung Galaxy Note 9 pre-orders until August 23, and anyone who buys one during that time will receive their devices on August 24, which will also coincide with the phone's market release.
So, if you hoped to get your hands on the
Samsung Galaxy Note 9
earlier than expected, you might want to set your expectations lower. However, we do not rule out the possibility of an early market release for the Note 9 in other regions like South Korea.