RIP: Two-year contracts at Verizon are dead; activation and upgrade fees rise 50% to $30
20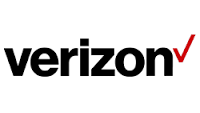 New and existing Verizon customers, bow down your head and say a prayer for the two-year contract which passed away on January 5th. All new customers will now be required to purchase a phone using an Equipment Installment Plan (EIP). While new subscribers at Big Red were no longer allowed to sign a two-year pact starting last August, existing customers still had that option until now.
T-Mobile was the first to offer EIPs and it also was the first to do away with two-year contracts and subsidized phones. Now, all of the four major U.S. carriers offer EIP plans for their customers as an option when it comes to buying a new handset.
Verizon also made many of its customers
put on their #feeface
by raising the upgrade and activation fee by 50%. The fee is now $30, up from the previous $20. That change also took effect on January 5th. Back in April of last year, Verizon instituted a $20 activation fee on those purchasing a new phone paying full price, or using an EIP.
source:
FierceWireless