Quick Cite app collates a bibliography from your books' barcodes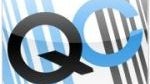 If you've ever written a research paper, you probably hate the bibliography section most of all. And isn't that odd? After all, it's the only part of the paper that doesn't require original thought. But lo and behold, the 7Cubed team has devised an app that will make your bibliography section even easier.
The Quick Cite app, available on iOS and Android for US$0.99, will transform any book's barcode into a properly formatted citation. The user simply takes a picture of the source's barcode, and the app then emails them a citation formatted in APA, MLA, Chicago, or IEEE format.
The 7 developers, known as the 7Cubed project, developed 7 apps over the course of 7 sleepless days; hence, the '7Cubed' name. Their other apps include an intra-university chat program, a dedicated Minecraft server provider, an
augmented reality
territory-control game, and more. For more information, check out the 7Cubed link below.
source:
7Cubed
via
Fast Company