Qualcomm alleges its tech made iPhones possible, Apple updates its claim, as the case between the two drags on
69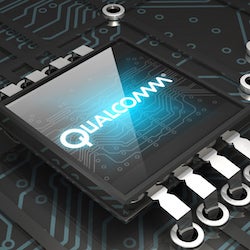 The months-long legal saga between Qualcomm and Apple, which started in January this year, has been gathering more and more momentum, rather than moving towards calmer waters. This Tuesday, Cupertino updated its claim against Qualcomm, alleging that the business practices of the last harmed not only Apple, but also "the entire industry".
At the core of the legal battle between the two whether Cupertino should pay the chipmaker licensing fees on tech it uses in the production of iPhones. Apple has condemned the practice and subsequently withheld due payments to Qualcomm, with the last responding in the same manner. The issue is that Qualcomm charges the fee as a percentage of the total price of the device, which, Apple suggests, enriches the first unjustly, for parts and tech it has not contributed to.
Qualcomm's position is that the licensing royalties are consideration for an array of technologies found in iPhones, and does not relate to the patent of a single chip. In response to Apple's latest submission, Qualcomm has stated that its chips have made the production of iPhones and other smartphones possible. Qualcomm's Executive VP and General Counsel of Qualcomm Don Rosenberg has also stated that Qualcomm has had input in connectivity, high-speed data transmission and GPS navigation tech, which is the ground for the company's position in the legal battle.
"Qualcomm's innovations are at the heart of every iPhone and enable the most important uses and features of those devices," said Don Rosenberg, executive vice president and general counsel of Qualcomm. "It simply is untrue that Qualcomm is seeking to collect royalties for Apple innovations that have nothing to do with Qualcomm's technology."
The legal tie has been dragging on for months now and, on the looks of it, we should not expect a resolution anytime soon. The issue of Qualcomm's fee, charged as a percentage of the total price of a device, will only heat up, as we near the release of the next hot-shot flagship by Apple this autumn.
source:
CNET