Poll: Did Samsung nail it with the Galaxy Note5?
65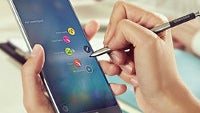 A new, spring-loaded S Pen, fast wireless charging, faster processor, more RAM, better stabilization for the main camera — those are just some of the many improvements the
Samsung Galaxy Note5
offers over its predecessor, the
Galaxy Note 4
. Add to that a new, arguably more attractive glass-on-metal design — the cue for which it got from the Galaxy S6 — and you've got yourself one worthy successor... or do you?
We won't try to sway your opinion before you even get to vote, so we're keeping this one short, though we'd still like to know what you thought about Samsung's new superphablet. Please, take a look at what the Samsung Galaxy Note5 is all about by checking out the hands-on video available below, and let us know if you thought that Samsung nailed it this time around.