OpSec Security predicts a new wave of knock-off tablets soon after CES 2012
6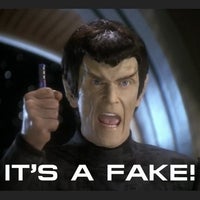 You have probably seen some of those dirt-cheap, rip-off tablets for sale online, right? They often look similar, if not identical, to popular brand name products, and the unsuspecting customer can easily be fooled into getting one lured in by the temptingly low price tag.
Now,
OpSec Security
, which specializes in hunting down counterfeits and preserving brand recognition, is warning that the multitude of tablets that were unveiled at CES 2012 is most definitely going to spark
a new wave of clones that are going to flood the e-commerce web sites
. They also mention that listings for fake tablets often use manipulated images that depict the real thing, so a customer that is less tech-savvy can be easily misled into believing that they are buying a genuine product.
According to analysis conducted by OpSec Security, over 85,000 clones of the Motorola XOOM are moved each month, and each one of them gets sold at a quarter of the original's price. It is estimated that Motorola has lost over $33 million in revenue due to the sales of such rip-offs. The Samsung Galaxy Tab family is also targeted by counterfeiters, which is estimated to have caused the loss of nearly $70 million in profits for the company.
Those who are willing to buy a tablet through an online retailer anyway should always
make sure that they are indeed getting what they are looking for
. For example, if the price of the tablet is too good to be true, you should probably not even bother putting it in your shopping cart. Another way to tell whether you are getting the real deal is to look at the item's exact model name and to double check it on the manufacturer's official web page. Taking a closer look at the item's pictures and inspecting its listed specs and description thoroughly should also help. Last but not least, make sure that the tablet is covered by a warranty and that you can return it in case you are not satisfied.
source: OpSec Security via
CNET