Nokia sending out invitations to its MWC 2012 press conference
7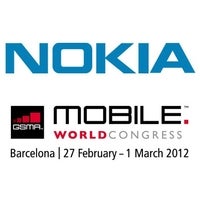 While browsing through our mailbox this morning, we came across something that got us excited. We have received an official invitation from Nokia, which is kindly inviting us to attend its MWC 2012 press conference. The event is scheduled for February 27 and starts at 8:30 AM local time.
For several years in a row, Nokia has been absent from the Mobile World Congress due to various reasons. In 2010, the Finnish manufacturer stated that instead of attending the expo, it will use the cash to fund other marketing related activities. In 2011, Nokia chose to focus on its Nokia World event. This year, however, the company is expected to return with a bang.
Well, whatever Nokia has to announce at MWC next month, we have a feeling that it is going to be worth some attention. And given that we will be attending the press conference, rest assured that we will tell you all about it.