Nokia Lumia 900 to come to Europe also after all?
12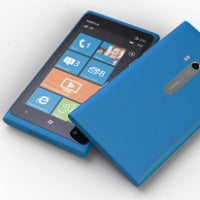 When Stephen Elop unveiled the 4.3-inch LTE-equipped
Nokia Lumia 900
at CES he was very explicit - the handset is built for the US market and comes exclusive to it. A recent comment by Nokia Portugal, though, stirred those clean waters, by suggesting the opposite - that the Lumia 900 will be coming to Europe this year.
"To answer the question, Daniel, yes, we will also launch the Nokia 900 in Portugal,"
the comment read. It was swiftly deleted, but left lingering thoughts. Could the device really cross the big pond for a huge launch in Europe? If it arrives in Portugal, it's only logical that it comes to other European countries as well.
Recent rumors suggest that the AT&T exclusivity is only for between a month and a half and three months. What's more - whispers floating around claim the device is ready for global launch in the middle of 2012. As LTE is not widely deployed in Europe, the version for the Old Continent should be without the LTE radio, but to make up for the difference the European Lumia 900 might feature a 12-megapixel camera instead of an 8-megapixel one.