Nokia RM-1018 spotted at the FCC, could be the rumored Lumia 530
8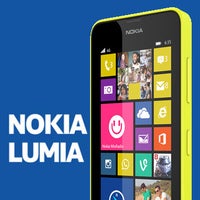 As we were digging through the FCC's database this morning, we came across a mysterious smartphone that's most likely a new Nokia Lumia model. It is listed under the Microsoft Mobile brand with a model name RM-1018 and with Windows Phone running on it. The handset sports a removable battery, a microSD card slot, and features all the necessary radios and connectivity features, including 3G, Wi-Fi, Bluetooth and GPS.
Further hardware specs aren't listed, as is usually the case with phones that we spot at the FCC. What is stated, on the other hand, is the physical size of the RM-1018 – the phone is 62.3 millimeters wide and 119.7 millimeters tall. Having these figures in mind, it is quite possible that the phone in question is the
rumored Nokia Lumia 530
. It is said that the latter carries a 4.3-inch display, and one would fit pretty well in a phone with proportions like these. Of course, that's just a speculation.
That's pretty much all that we know about the RM-1018 so far. We'll update you once we learn more about it.