Nokia Purity Pro by Monster headset goes wireless, stays colorful
9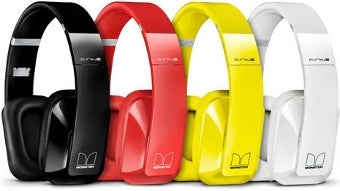 This Monday starts the Nokia week, and on the runup to
Wednesday's big WP8 handsets unveiling
, the Finns are warming us up with the release of Purity Pro wireless Bluetooth headset. There is a
wired version of the Purity set
, which is built in cooperation with Monster as well.
The wireless gear can be hooked up to a cable if the battery runs out, and you can't use the Bluetooth audio transmission anymore, ans it also has NFC built-in. The goodies that come with NFC are that you don't have to go through the hassles of BT pairing, and can instead just tap your NFC Nokia phone and connect instantly.
As every not-very-cheap pair of wireless headphones, we have active noise cancellation here to weed out background noises, and isolate you in your own small music world on the metro car, and the Nokia Purity Pro also sports foldable design for easy transportation, with unfolding turning the kit on. The set is rated for 24-hours of calls and music, and a week on standby.
Also, as you can see in the promo shot, leave it to Nokia spilling flashy colors all over its gear, as the Purity Pro by Monster is available in black, red, yellow and white. Price is EUR 299 (around $376), and availability is in Q4.