Nokia Maps v2.5 offers live traffic, Groupon integration and more
3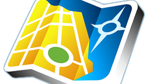 Nokia Maps V2.5 is now live in the Windows Phone Marketplace and the updated maps app brings with it some new features such as the ability for you to
plan and edit your route to a specific location
. This has been one of the most requested features for Nokia Maps. Simply input the starting address and the ending address and then choose how you plan on getting from point A to Point B. Will it be by car, by foot or by public transportation? Once you decide, the directions will appear on the screen. You can pin the route to your start screen as well, and have it available for you anytime.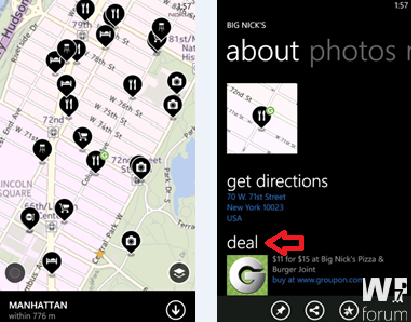 Screenshots from the updated Nokia Maps
For those who hate getting stuck in traffic, Nokia Maps now offers
real time traffic that is updated every three minutes
. And when you do finally reach your destination you can use the Groupon integration to see if there are any deals waiting for you via Groupon Now! If there is one, you can't miss it as it will be next to the green G under your usual search results. When you find a deal that you want to participate in, you are taken directly to the Groupn web site. The Groupon Now! feature is only available in the U.S. due to the geographical restrictions on the deals.
Besides all of those new features, the update also includes some improvements to performance and stability. Using your Nokia Lumia phone, you can find Nokia Maps v2.5 from the Nokia section of Windows Phone Marketplace. The updated Nokia Maps will run on the Nokia Lumia 610, Nokia Lumia 710, Nokia Lumia 800 and Nokia Lumia 900 although depending where you live, it could take a couple of days before it appears in the Marketplace.
source:
Nokia
via
WMPoweruser
Recommended Stories