Nokia 5230 passes FCC, heading for T-Mobile?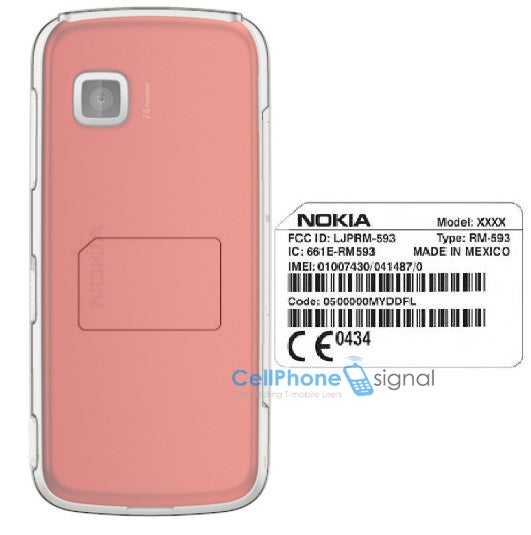 Running on S60, 5th edition, the Nokia 5230 has just passed through the FCC and should be spotted walking toward T-Mobile. Now, the reason we know that this is the 5230 is that the battery size-the BL-5J is used by only the 5800, 5230, X6 and the N900. Plus, the label localization drawing matches the 5230 only. Speaking of matching, the AWS 3G bands on the handset are ones used only by T-Mobile so there is no suspense as to which U.S carrier will have the model. There are so many specs and features on the device such as the 3.2 inch touchscreen supporting 16.7 million colors, an accelerometer and proximity sensor to orient the display correctly and to help save on battery life when you are on a phone call, respectively.
The Nokia 5230 is available in 7 different color combinations and the battery cover comes in different colors to help you customize the phone. the phone comes with 70MB internal memory and the microSD slot is hot swappable and accepts up to 16GB in expanded memory. Music lovers will appreciate the 3.5mm audio jack and music can be purchased from the Nokia Music Store. To keep those special memories in your heart and mind, the phone comes with a 2MP camera with a photo editor on board. Video? Can do! Recording supports a couple of formats. Even Flash lite 3.0 can be found on the phone along with A-GPS. The handset offers plenty of features crammed into the candybar form factor. Pricing is unknown at this point, for this handset that does everything but walk the dog.
Nokia 5230 Specifications
source:
CellPhoneSignal