New octa-core smartphone chip brings 480fps super slow-motion
22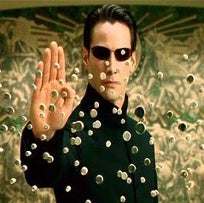 There's a new smartphone system chip in town that enables some fascinating new features. The MediaTek-made MT6795 is what the company calls a 'true' octa-core solution with LTE on board and it supports 2K (1600 x 2500-pixel resolution) displays.
The MT6795 is a 64-bit chip made for premium Android devices. It runs at up to 2.2GHz, and features dual-channel LPDDR3 memory of up to 933MHz.
What's really exciting about this new system chip, though, is the new technologies that it enables. The most impressive new feature of the MT6795 is support for 480 frames per second 1080p Full HD Super-Slow Motion videos running at 1/16 of the original speed (when played back at 30fps). Moreover, this chip also supports displays with refresh rates of 120Hz. The new silicon will also be capable of recording and playing back 4K Ultra HD videos while using less power.
The MT6795 comes alongside two other MediaTek 64-bit chips: the MT6752 for mid-range devices and the MT67932 for entry-level users.
The release date of the first devices with the octa-core MT6795 is set to be by the end of the year.

MediaTek Launches 64-bit True Octa-core™ LTE Smartphone SoC with World's First 2K Display Support

TAIWAN, Hsinchu – July 15, 2014 – MediaTek today announced MT6795, the 64-bit True Octa-core™ LTE smartphone System on Chip (SoC) with the world's first 2K display support. This is MediaTek's flagship smartphone SoC designed to empower high-end device makers to leap into the Android™ 64-bit era.
The MT6795 is currently set to be the first 64-bit, LTE, True Octa-core SoC targeting the premium segment, with speed of up to 2.2GHz, to hit the market. The SoC features MediaTek's CorePilot™
technology providing world-class multi-processor performance and thermal control, as well as dual-channel LPDDR3 clocked at 933MHz for top-end memory bandwidth in a smartphone.
The high-performance SoC also satisfies the multimedia requirements of even the most demanding users, featuring multimedia subsystems that support many technologies never before possible or seen in a smartphone, including support for 120Hz displays and the capability to create and playback 480 frames per second (fps) 1080p Full HD Super-Slow Motion videos.
With the launch of MT6795, MediaTek is accelerating the global transition to LTE and creating opportunities for device makers to gain first-mover advantage with top-of-the-line devices in the 64-bit Android device market. Coupled with 4G LTE support, MT6795 completes MediaTek's 64-bit LTE SoC product portfolio: MT6795 for power users, MT6752 for mainstream users and MT6732 for entry level users. This extensive portfolio allows everyone to embrace the improved speed from 4G LTE and parallel computing capability from CorePilot and 64-bit processors.
Key features of MT6795:
64-bit True Octa-core LTE SoC with clock speed up to 2.2GHz
MediaTek CorePilot unlocks the full power of all eight cores
Dual-channel LPDDR3 memory clocked at 933MHz
2K on device display (2560x1600)
120Hz mobile display with Response Time Enhancement Technology and MediaTek ClearMotion™
480fps 1080p Full HD Super-Slow Motion video feature
Integrated, low-power hardware support for H.265 Ultra HD (4K2K) video record & playback, Ultra HD video playback support for H.264 & VP9, as well as for graphics-intensive games and apps
Support for Rel. 9, Category 4 FDD and TDD LTE (150Mbps/50Mbps), as well as modems for 2G/3G networks
Support for Wi-Fi 802.11ac/Bluetooth®/FM/GPS/Glonass/Beidou/ANT+
Multi-mode wireless charging supported by MediaTek's companion multi-mode wireless power receiver IC
"MediaTek has once again demonstrated leading engineering capabilities by delivering breakthrough technology and time-to-market advantage that enable limitless opportunities for our partners and end users, while setting the bar even higher for our competition," said Jeffrey Ju, General Manager of the MediaTek Smartphone Business Unit. "With a complete and inclusive 64-bit LTE SoC product portfolio, we are firmly on track to lead the industry in delivering premium mobile user experiences for years to come."
MT6795-powered devices will be commercially available by the end of 2014.
###